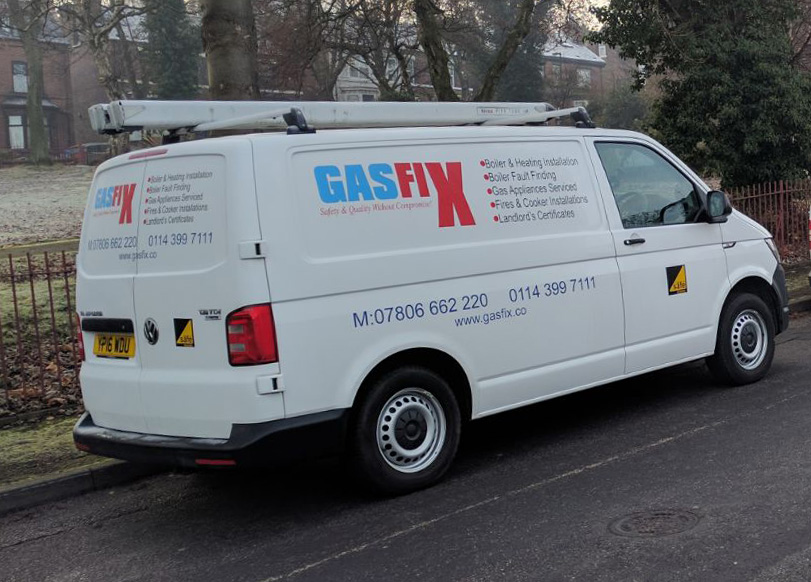 Who We Are
GasFix is Sheffields leading heating and plumbing company providing a professional, friendly and honest service. Our engineers have been working across Sheffield since 2005 and since then we have fitted over 1000 boilers, carried out over many thousands of gas certificates and successfully repaired hundreds of boilers.
We are a team of qualified and experienced gas safe engineers with over 30 years of combined experience in the industry. No matter what your central heating or plumbing needs, the gas engineers at GasFfix strive to exceed your expectations.
Our experience allows us to offer customers the best central heating services and products at affordable prices, which has kept our customers satisfied with our consistency, quality and value for money.
Having many years of combined experience in many different aspects of gas and plumbing we now provide our services to the wider public.
Our growth in recent years has been largely paramount to the quality service we provide to homeowners and landlords and as a result we continuously receive new instructions through clientele referrals. Our dedicated staff and qualified engineers are extremely passionate about the job and are always willing to help and offer professionally competent advice.
What We Do
At GasFix we provide the complete boiler and central heating service throughout Sheffield and its surrounding areas for both domestic customers and for landlords.
With our thorough repair service, we can ensure your boiler or central heating system is repaired in the quickest, most cost-efficient way possible, and can also provide ongoing maintenance to ensure that any potential issues are picked up on before they become a real problem.
If you're looking for a new boiler or central heating system we can help you with that too, whether it's for your own home or a home that you rent out. We can assess your home and help you make the best decision to end up with the boiler or central heating system that is right for you. Our service covers the following areas – Sheffield, Rotherham, Doncaster and Chesterfield.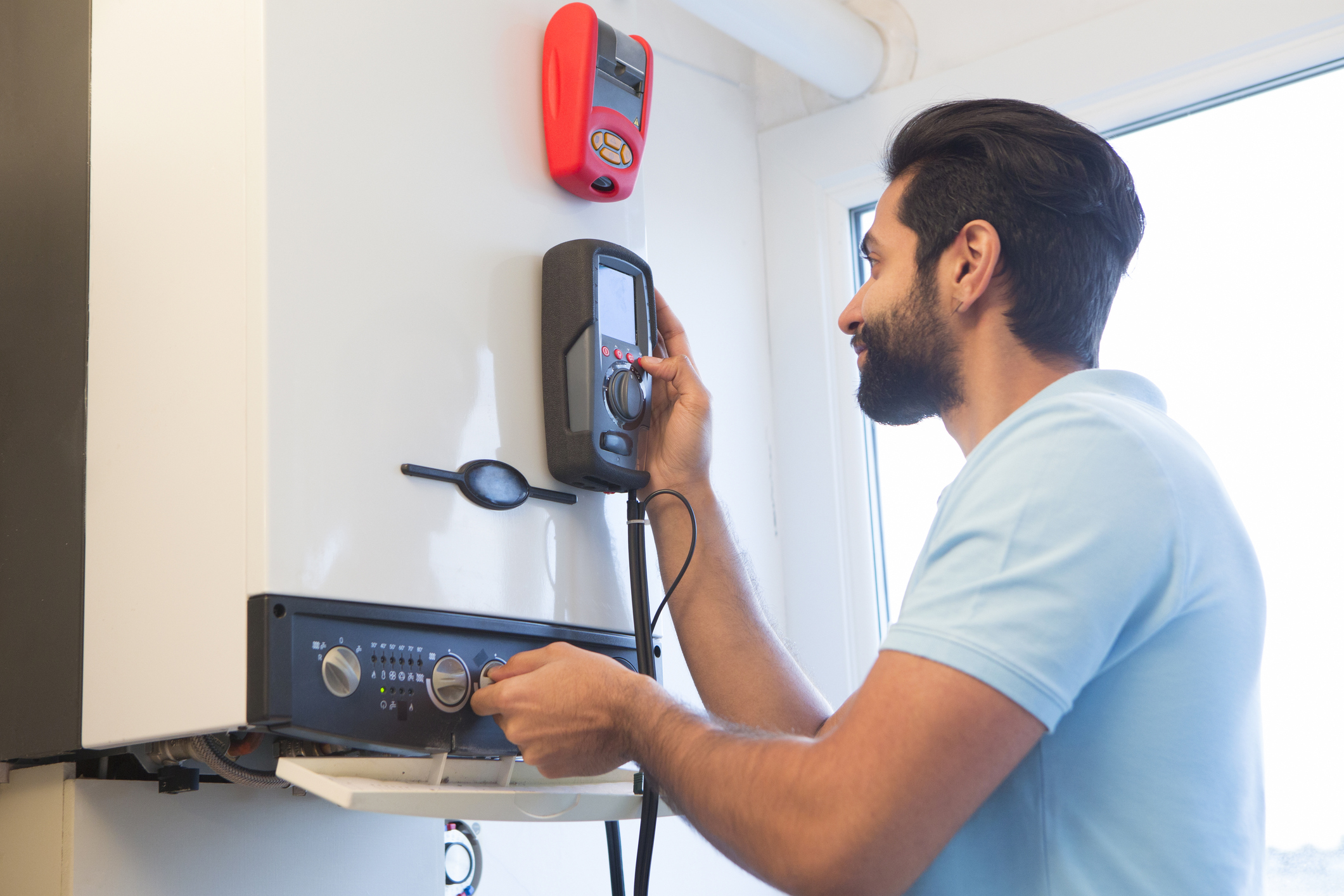 "Reasonable price very reliable good time keeping very good at explaining what was happening during the process left property tidy after the installation."
Duncan, Meersbrook
exellent bunch of guys ... professionals!
Riyasat S
Very good reasonable prices,
clean and tidy work recommend
Jet G
"Really happy with the service of the employee and the company in general. Much cheaper and cleaner than the big companies. Loved that all steps were explained!"
– Customer in Sheffield, May 2019
"Our boiler was knackered. Their team removed old boiler and installed new one in few hours, also tested system and fixed leak on one of the radiators. Talked through new thermostat operation manual and answered any relevant questions. Came well on expected time and left area tidy. Friendly lads working in professional manner."
– Customer in Barnsley, June 2019
Brilliant service fast friendly and prices are so much more cheaper then other companies definitely recommend
Kerry G
"Just had a new boiler installed by the Gas Fix Team. The gas engineer was exceptionally polite and had explained the process very clearly. They turned up on time and left the property making sure everything was clean. They also gave me 10 year warranty with my new boiler. They are a lot more affordable than the others ! Highly recommend."
Shane, Meersbrook
I'd like to thank Tariq & his team for an absolutely awesome job for completely replacing my boiler including the flue which on a three storey town house wasn't the easiest for them However this didn't deter the guys one bit, they protected the carpets through out the house & quickly set to work They swiftly & promptly completed the whole thing in just one day, leaving little to no trace they'd ever been here other than a shiny new gleaming boiler complete with new wireless-remote.
Chris T
"Excellent! Work carried out professionally, clean and tidy. Answered any questions that we had. Lovely people, 100% recommended! Thanks"
– Customer in Sheffield, July 2019
Had a replacement boiler and radiator fitted today, recommended 100% . Honest, hardworking and reliable , left everything clean and tidy. Will be recommending to our friends and family! Thanks guys!!!
Nicola Y
"A couple of months ago I enlisted the services of Gas Fix to install a new boiler at my home address, not only was the price very fair, the courtesy and politeness of the staff was faultless. They turned up exactly at the time we agreed, were so polite, friendly and helpful throughout the job, and once finished, they ensured everything was left tidy and back in place and made absolutely sure I understood how the new boiler worked. Amazing service, would recommend to anyone."
T Meersbrook, Sheffield
Very good service friendly and prices good compared to other companies
Kerry
"Totally amazed at the professional way this company carried out the replacement of my boiler. Tariq was very helpful in explaining the differences in combi boilers which made the decision so much easier. The guys turned up on time 9.30am as agreed and worked tirelessly throughout the day. Unexpectedly, it turned out some of my pipe work that needed replacing went UNDER the kitchen floor, which added more work for the guys as access was really quite difficult. They eventually left at 8pm making sure the job was complete. Top company who I would not hesitate to recommend . 10\10"
Rotherham Customer - Checkatrade
Arrived on time and worked tirelessly throughout the day to get the job done. Price was excellent and job done to a very high standard. Am absolutely thrilled with the new boiler. Care and time was taken to explain how to operate the timer/controls and cleaned up all the mess they'd made....couldn't have asked for more. Will definitely recommend Gasfix and won't hesitate to use them again.
Julie H
"Called out to install an additional radiator to my newly built conservatory excellent job, fast and low priced."
Amaana, Heeley
"Arrived a few minutes early, carried out a thorough inspection, letting me know what he was checking and why, very respectful of the house, polite and friendly throughout. I'd definitely use GasFix again in future."
– Customer in Sheffield, May 2019
"Very polite very organised and tidy company all in company uniform everything explained as they was doing the works and given a full explanation on how boiler worked when finished and made sure I understood . Amazingly tidy everything was clean and tidy like you would never realise they had been.Superb service superb company highly recommend to anyone"
– Customer in SHEFFIELD, July 2018
"I know Gas Fix staff both personally and professionally. You can always rely on Gas Fix to be there in an emergency without doubt. There work is always of the highest standard and the staff will go the extra mile to help anyone who needs it. Gas Fix staff are punctual, reliable and trustworthy. They have always been at hand when any job is required. I will always continue to use Gas Fix in the future and will not hesitate to recommend to family and friends."
R Vincent, Sheffield
I had new radiators installed.
Excellent service from start to finish.
Turned up on time and explained everything, so I knew what to expect.
No hidden charges or surprises.
Nasima A